Drop ins
Sing, Sign, Laugh & Learn-EPL2GO
April 12, 2022-June 28, 2022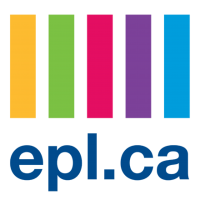 Dates
April 12, 2022-June 28, 2022
Sing, Sign, Laugh, & Learn
Register once per family and see where we're at next by visiting  https://bit.ly/visitepl2go
You and your child from birth to age three are invited to join us for songs, rhymes and signs! In this inclusive class, offered in collaboration with the Edmonton Early Intervention Program, parents/caregivers will interact one-on-one with their child while learning strategies to engage their child and enhance their child's communication and development through repetition, visuals, and movement.
  To keep everyone safe, and in accordance with AHS guidelines, registration is required for all participants. Not feeling well? Please stay home.
  Lake Summerside Residents Association
1720 88 St SW
  Tuesdays April 12th – June 28th  11:30AM – 12:30 PM  
Raindrops Stay & Play
April 22 - June 24, 2022
Dates
Fridays, April 22 - June 24, 2022
Raindrops Stay and Play is BACK for the SPRING season!
Starting Friday, April 22 - June 24, 2022 from 10:30am-12:00pm!
Grab your little one and spend some time at the Beach Club discovering new toys!
Raindrops Stay and Play is run alongside the Friday morning Discovery Toys drop in, giving your child a great opportunity to grow in confidence and socialize with other little ones.
Swim to Survive
June 29- July 21, 2022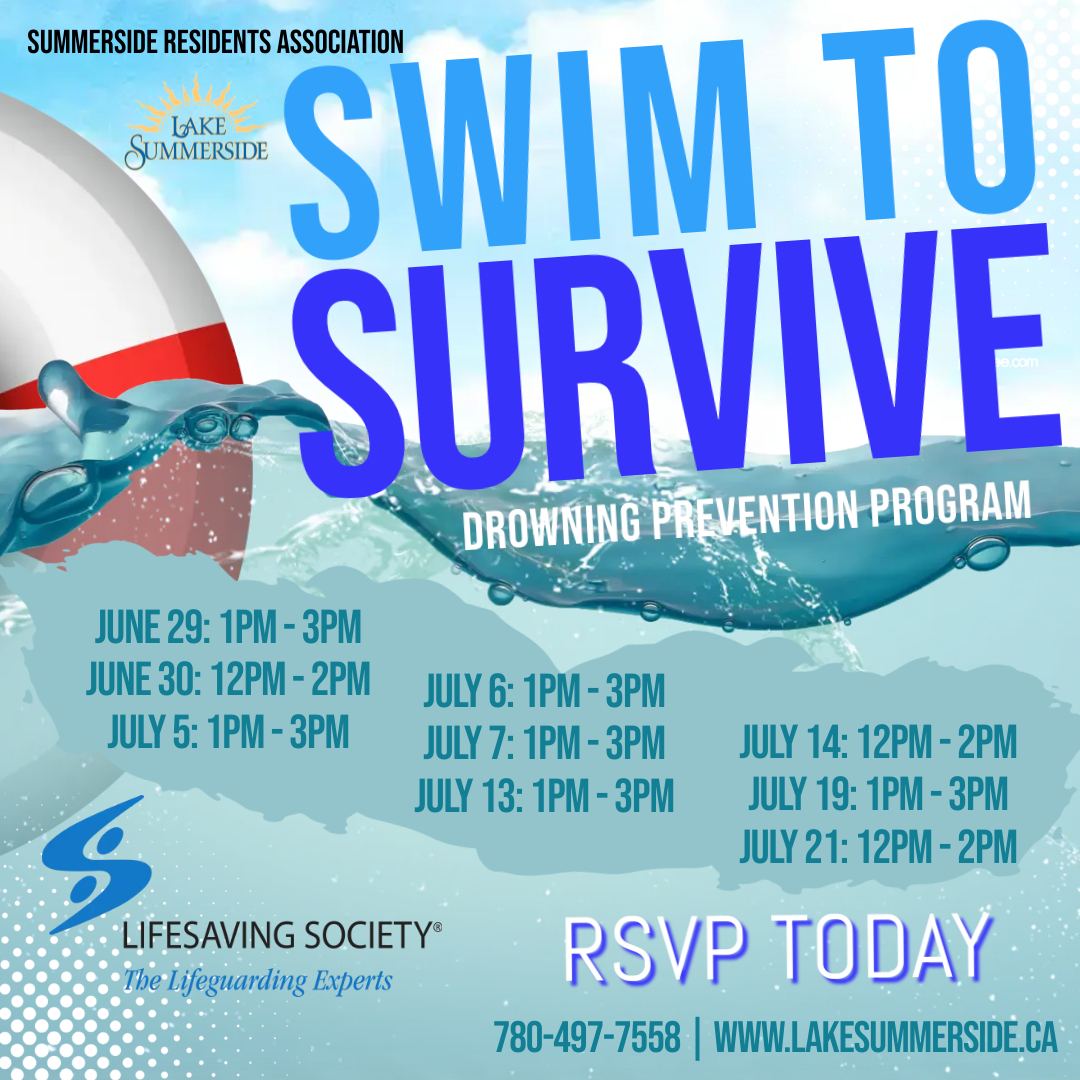 Dates
June 29-July 21, 2022
The Lifesaving Society believes that Swim to Survive is an important step to being safe around water. The Swim to Survive program is coming to Lake Summerside with 9 2-hour-sessions leading up to National Drowning Prevention Week.
Swim to Survive is a FREE drowning prevention program offered by the Lifesaving Society. Swim to Survive is aimed primarily at children at a Level 3, however, there is no minimum age required to participate. The program is adaptable for a variety of ages. Although, this program is free – Registration is required!
See the link below!
  The Lifesaving Society defines the minimum skills needed to survive an unexpected fall into deep water. These are expressed in a skill sequence in the Canadian Swim to Survive standard:
ROLL into deep water

TREAD water for one minute

SWIM 50 metres

 
  People of all ages should be able to perform the Society's Swim to Survive standard. This is open to residents and non-residents.
However, non-residents must be accompanied by a Lake Summerside Resident.
  Choose one (or multiple) of the following times
 a)       Wednesday June 29: 1:00pm - 3:00pm
b)      Thursday June 30: 12:00pm – 2:00pm
c)       Tuesday July 5: 1:00pm - 3:00pm
d)      Wednesday July 6: 1:00pm - 3:00pm
e)      Thursday July 7: 12:00pm – 2:00pm
f)        Wednesday July 13: 1:00pm - 3:00pm
g)       Thursday July 14: 12:00pm – 2:00pm
h)      Tuesday July 19: 1:00pm - 3:00pm
i)        Thursday July 21: 12:00pm – 2:00pm  
Register here: https://activitymessenger.com/p/sUEDg5w