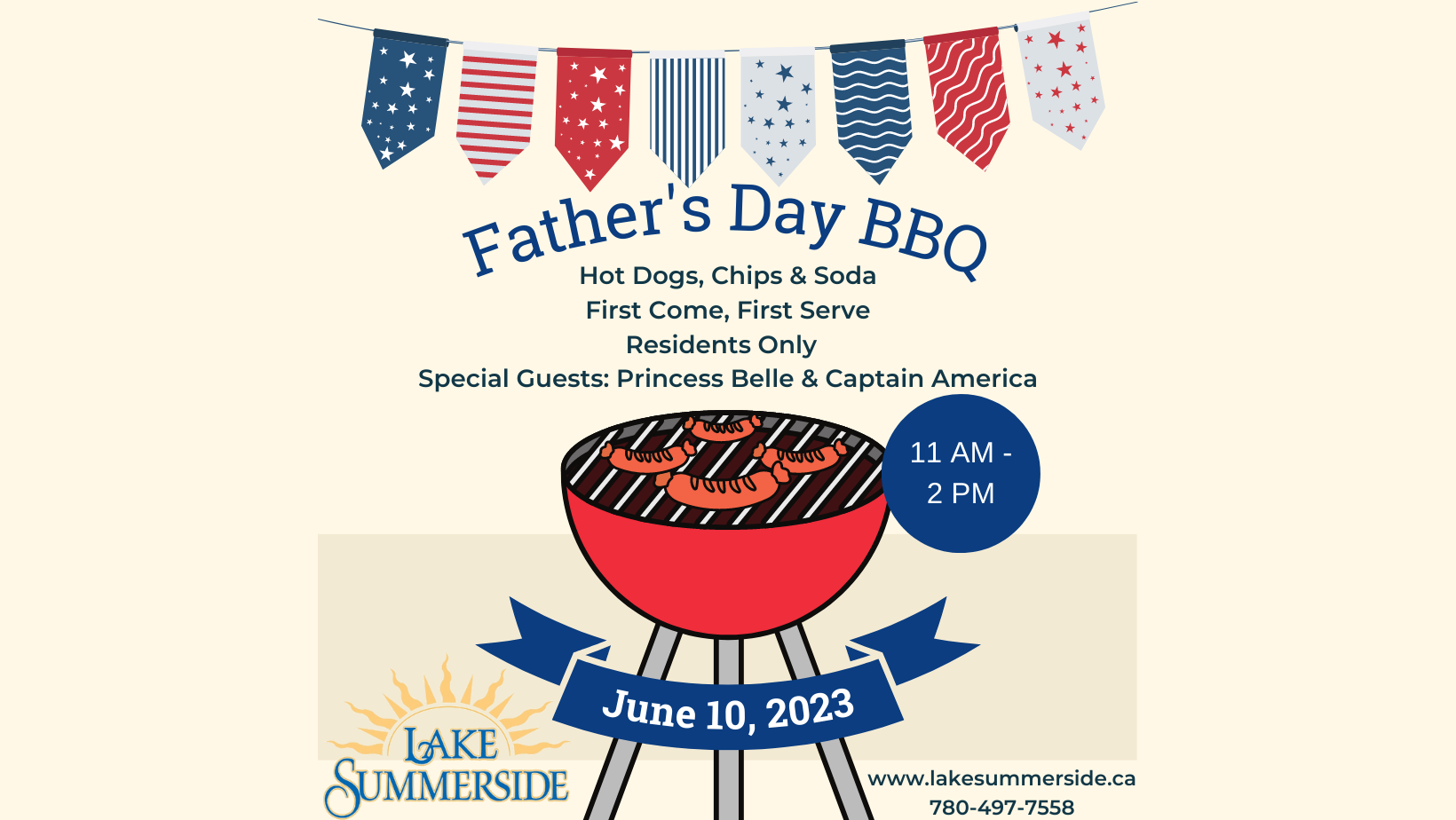 Father's Day Backyard BBQ
Phone/Email
780-497-7558 Ext 2
Location
Lake Summerside
1720 88th Street SW
Hey Dads, thanks for all that you do! Give the man of the house a break from the barbecue this Father's Day and bring him down to the beach club and treat Dad to a Brew and a Hot Dog BBQ.

Join us Saturday June 10, 2023 from 11:00am – 2:00pm for a family friendly BBQ with special guest, Princess Belle & Capital America!

Resident only BBQ event to the first 400. First come first serve. While supplies last.

Please note that this event is not open to the public. Barbecue will shut off at 2 pm.