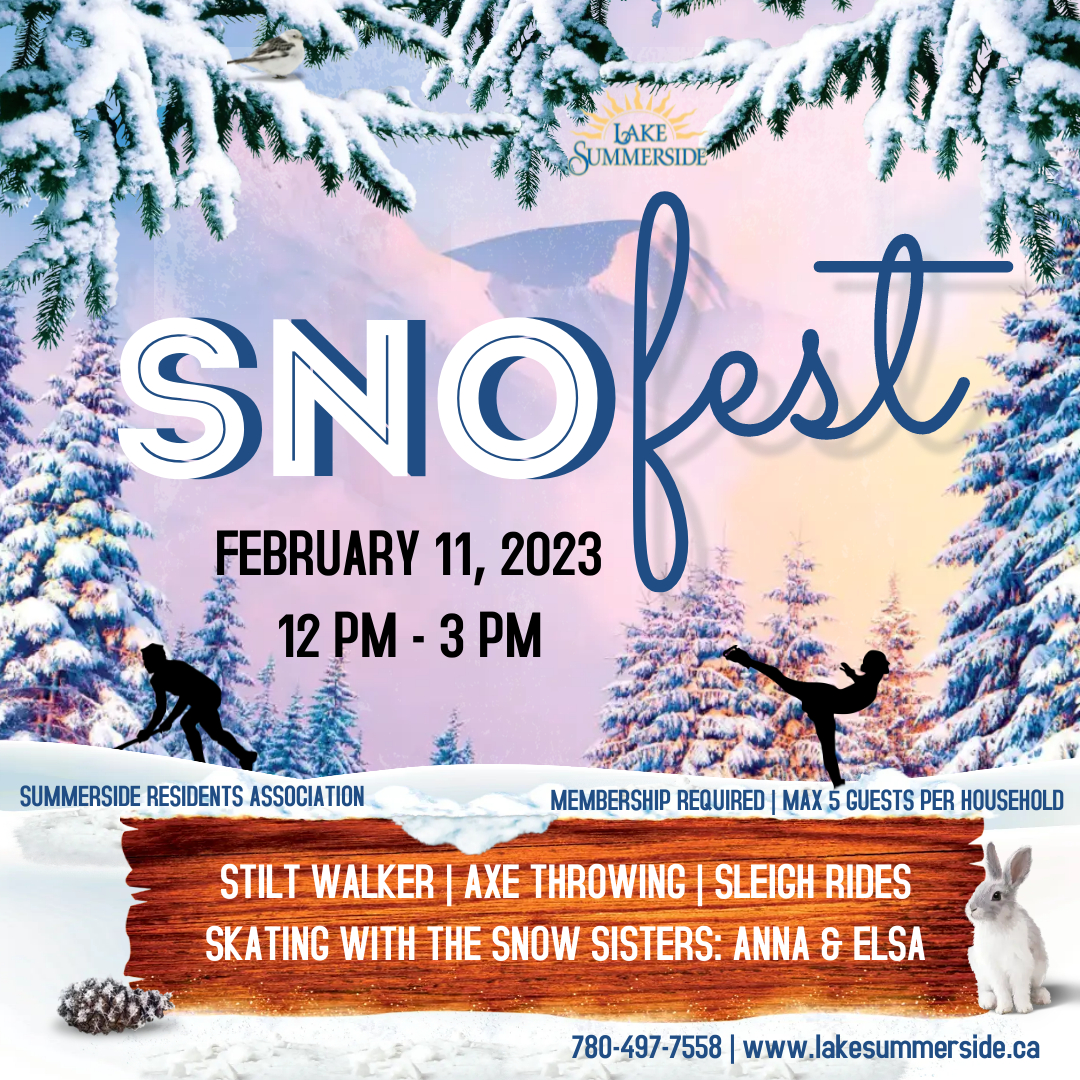 Sno-Fest
Phone/Email
780-497-7558 Ext 2
Location
Lake Summerside
1720 88th Street SW
Layer up and come celebrate all things winter here at the Beach Club! Join us on Saturday, February 11 from 12pm – 3pm, for Sno-Fest!
Build a snowman, slide down the toboggan hill, do some snowshoeing, hop on a sleigh ride, and warm up by the fire! Don't miss out on some icy excitement by strapping on your skates and skating with our favourite snow sisters, Anna & Elsa! Walk around the park with our stilt walker! Or if you're up for trying something new and danger is your middle name, try throwing some axes at a target! Think you can hit bulleyes? Try it out!
No registration needed! Membership required. This event is not open to the public. Regular guest rules apply – max 5 guests per household.
We can't wait to see you there!