Thursday, January 13, 2022
Ice Update-Additional information
Hi Summerside,
Check out the important ice update below!
During our inspection process today, our Parks and Maintenance team has discovered a portion of the lake that has seemed to have undergone a rapid decrease in ice thickness. Because of this, and in order to keep users and staff as safe as possible, that section of the lake will be closed immediately. Please stay off the ice in the indicated sections if using the lake.
Please see map: The red zone is the closed section that should not be accessed at this time!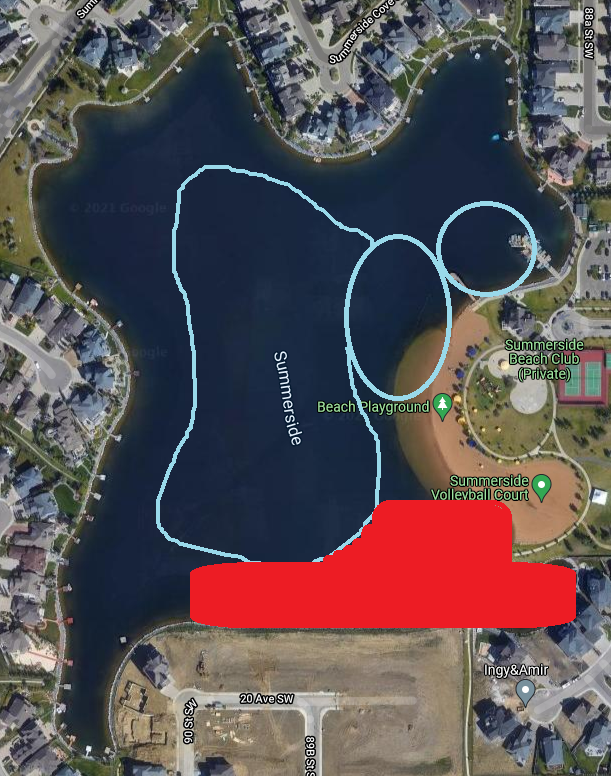 We are expecting our contracted divers to be underwater in the next 24hrs to investigate further. As always, please take precautions if using the lake, and if you see any large cracks, holes, or water, please leave the ice and contact the SSRA immediately. Please call the office at 780-497-7558 if you have questions, or after hours you can contact our Gatehouse at 780-756-6772